BERLIN FASHION FILM FESTIVAL
BEST FASHION FILM (2021)
BERLIN FASHION FILM FESTIVAL (BEST FASHION FILM)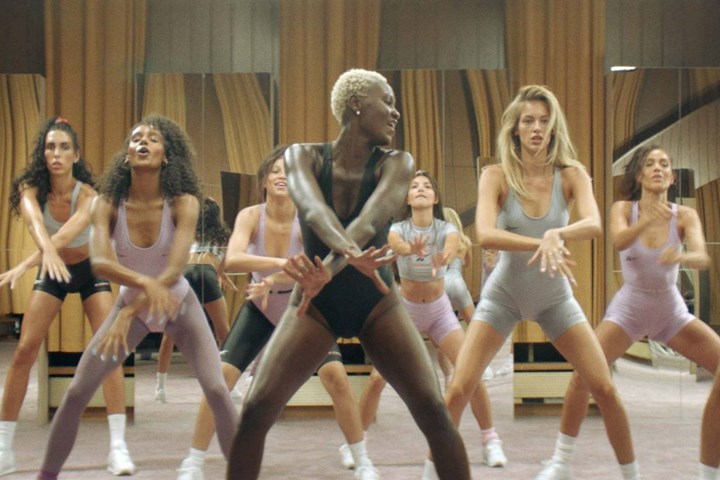 JPG
YOUTUBE 3m:11s
"Togetherness" - MISBHV
SHOOTME Visual Artists
Shortlist
Title of Piece:
"Togetherness"
Brand:
MISBHV
Production Company:
SHOOTME Visual Artists
Client:
MISBHV
Agency:
SHOOTME Visual Artists
Director:
Natalia Dołgowska
Producer(s):
Marysia Surzycka
Art Director:
Pandora Graessl
Editor:
Przemysław Chruścielewski
Director of Photography:
Kuba Kijowski
Production Design:
MYK MYK Studio, Adam Bonarski & Wito Bałtuszys
Costume Design:
MISBHV
Hair & Makeup:
Gor Duryan & Marianna Yurkiewicz
Music/Sound Design:
DJ Hell / MISBHV Recordings
Casting Director:
MISBHV
Additional Credits:
Choreography: Pat Bogusławski
Additional Credits:
Cast: Ines Rau, Demi Rox, Raya Martigny, Lucette Van Beek, Zakiya Wellington, Zuzanna Matusiak, Nikola Pośnik
Additional Credits:
Executive Producer: Michał Majewski
Short Synopsis:
Directed by an up and coming Natalia Dołgowska and edited by Oscar-nominated Przemysław Chruścielewski the project is bringing together a unique, pan-European cast of community leaders and celebrates ideas of individual freedoms expressed in primal honesty of dance under gentle guidance of renowned Polish movement director and choreographer Pat Bogusławski.

Ines Rau - French model and author as well as the first openly transgender Playboy playmate, Raya Martigny - Mauritian model, performer and activist, British dancers Demi Rox and Zakiya Wellington, Dutch model Lucette Van Beek and Polish dancers Zuza Matusiak and Nikola Pośnik star in a film that is equally a celebration of body, modern femininity and empowerment as well as a commentary on the current Eastern European socio-political climate.

The short film also features a cameo from DJ Hell, a 58-year old techno pioneer and founder of the iconic International Deejay Gigolos Records whose "Copa" - that provides soundtrack to the film - has been released earlier this year via MISBHV Recordings.