BERLIN FASHION FILM FESTIVAL 2022
Best Script / Idea (2022)
BERLIN FASHION FILM FESTIVAL 2022 (Best Script / Idea)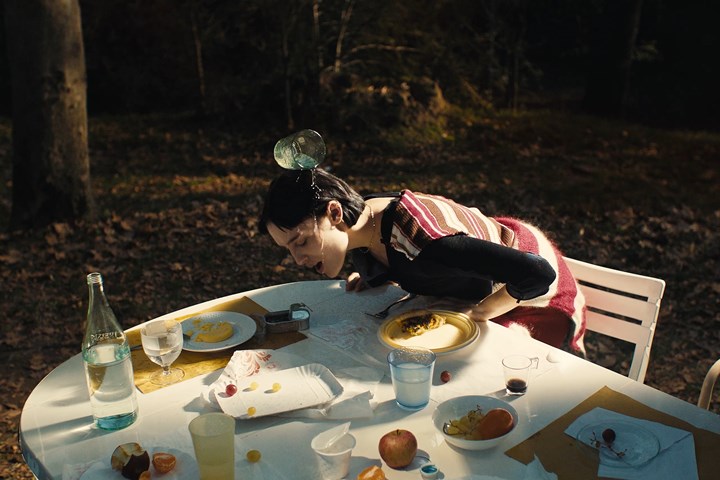 JPG
MP4 5m:25s
Fiume Calore
Alla Carta Magazine
Official Selection
Title of Piece:
Fiume Calore
Production Company:
Alla Carta Magazine
Director:
Alice Schillaci
Producer(s):
Alla carta
Editor:
Domenico Nicoletti
Director of Photography:
Giuseppe Favale
Production Design:
Dimitra Louana Marlanti
Costume Design:
Francesca Cefis Casoli
Hair & Makeup:
Daniela Magginetti & Camilla Romagnoli
Music/Sound Design:
Federico Chiari
Visual Effects:
Animo Studio
Writer:
Alice Schillaci
Instagram Tag:
@aliceschillaci @allacartamagazine @giuseppefavale @francescacefiscasoli @dimitra_louana_marlanti @timosimo #FIUMECALORE
Short Synopsis:
Fiume Calore stages desire as mute privilege of the eye and violates it by exposing his trickery nature in that space where reality and imagination intersect.
The story tells an intimate portrait of six women in a place that belongs to nowhere, while staging an hypnotic and eerie eroticism observed by someone we will never get to know.
The film is structured in small paragraphs by using the raw language of voyeurism and flirting with the fairy tale fantasy to return back once again to the same place where all begin and yet we have nothing to look at anymore.
What is invisible cannot be told, it can only continue to be imagined in time.