BERLIN FASHION FILM FESTIVAL 2022
Best Fashion Film (2022)
BERLIN FASHION FILM FESTIVAL 2022 (Best Fashion Film)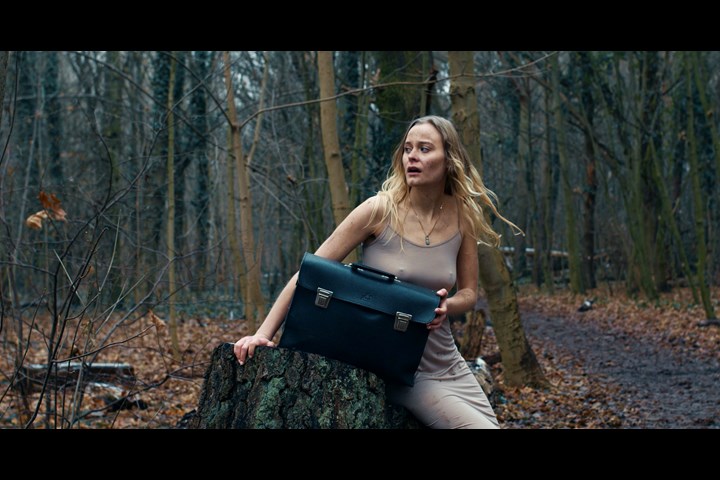 JPG
YOUTUBE 4m:04s
Way Out - AUSBAU BERLIN
DKM FILMS
Official Selection
Title of Piece:
Way Out
Brand:
AUSBAU BERLIN
Production Company:
DKM FILMS
Director:
Ogeday Dikmen
Producer(s):
Ogeday Dikmen
Editor:
Ogeday Dikmen
Director of Photography:
Ogeday Dikmen
Music/Sound Design:
Ogeday Dikmen
Writer:
Ogeday Dikmen
Additional Credits:
Fashion Designer - Ana Lucía Diaz
Additional Credits:
Fashion Designer - Isabel Faulkner
Additional Credits:
Fashion Designer - Elie Manuel
Additional Credits:
Model - Gina "Gigi" Heidenreich
Additional Credits:
Production Assistant - Yinjie Xie
Instagram Tag:
@xogeday @dkm.films #WayOutFashionFilm
Short Synopsis:
Way Out fashion film has been created, shot and edited by Ogeday Dikmen, who is Fashion Photographer and Filmmaker. The film has been shot in Berlin at the time winter is at it's strongest in the middle of January. The Brand AUSBAU BERLIN has created sustainable garments which can last from mother to a daughter or from a person to another.

Our model in the film finds herself in the middle of a forest whilst almost naked and trying to escape/run away from something we don't see, but she is holding a black bag that is mysterious what's inside of it.

as sequences we see her wearing well-designed garments in a sunny day somewhere in the nature while at other sequences where she is running away the weather is pretty cold and atmosphere is quite dark.

After all the struggling she could manage to get out of the forest to a open land where she exhausted, then we can see she has succeed to run away with the bag and saved the bag with herself.

At the final scene she stops running and sits on the grass on her knees, opens the bag and makes sure she has saved the piece that is important.